THE ORIGIN OF THE ORBIT HOOPS
Legendary Jewelry Designer Art Smith is the Original Designer of FUTURA'S RELEASE 05
DISCOVER THE ORBIT HOOPS
A BRIEF HISTORY OF ART SMITH
Courtesy Estate of Art Smith/Mark McDonald: Source
Arthur George Smith was born in Cuba in 1917, and moved to Brooklyn when he was three years old. He studied sculpture, architecture, and advertising at the Cooper Union in NYC and eventually opened up a shop in Greenwich Village in the mid 1940s.

He was one of the few Black modernist jewelers to gain international fame and recognition for his jewelry designs, and has been featured in both Vogue and Harper's Bazaar. He has had an exhibit feature at The Brooklyn Museum, with permanent collections residing at the Cooper Hewitt Museum, MAD, and MFA Boston.

Smith's work was inspired by primitivism, surrealism, and biomorphicism, with Alexander Calder listed as one of his major aesthetic influences.

Smith was also recognized for his designs created for the stage and was featured by multiple dance companies. His jewelry was innovative and avant-garde and employed the use of industrial materials like brass and copper.
"A piece of jewelry is in a sense an object that is not complete in itself. Jewelry is a 'what is it?' until you relate it to the body. The body is a component in design just as air and space are. Like line, form, and color, the body is a material to work with. It is one of the basic inspirations in creating form."

- Art Smith
Chi wears the Orbit hoops as she spends her day walking around Greenwich Village, in remembrance of the Legend, Art Smith.
SHOP RELEASE 05
Each pair of Orbit hoops is made by hand in our NYC studio. The jeweler starts off with a wire, and then carefully hammers and bends the earrings into their fun twisted shape, staying true to the original design as possible. We craft each pair of earrings in honor the artist and his design by exclusively using the world's most earth-conscious gold, 18kt Fairmined Ecological gold.

Click below to all in love with this Legendary and timeless design, and make a piece of history yours.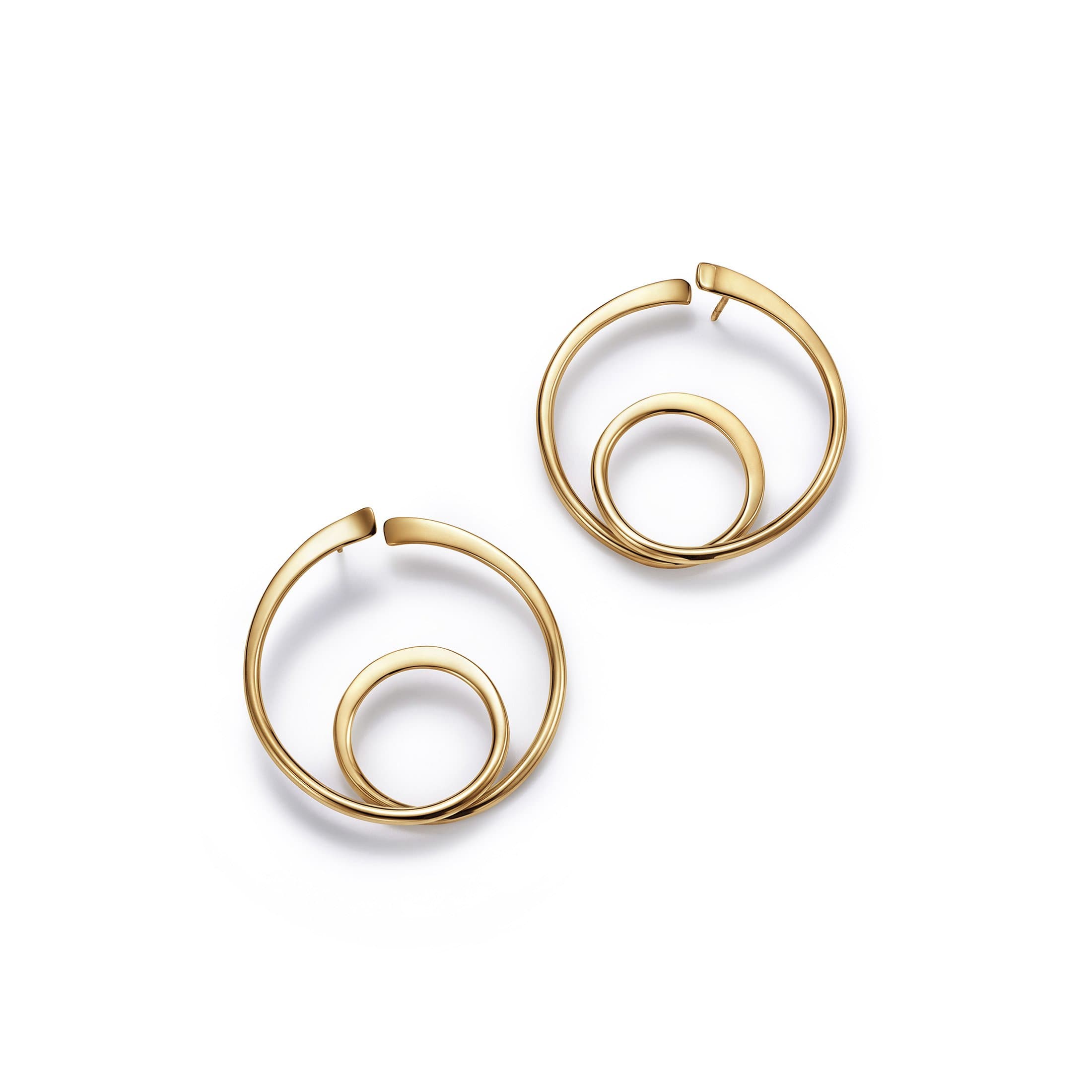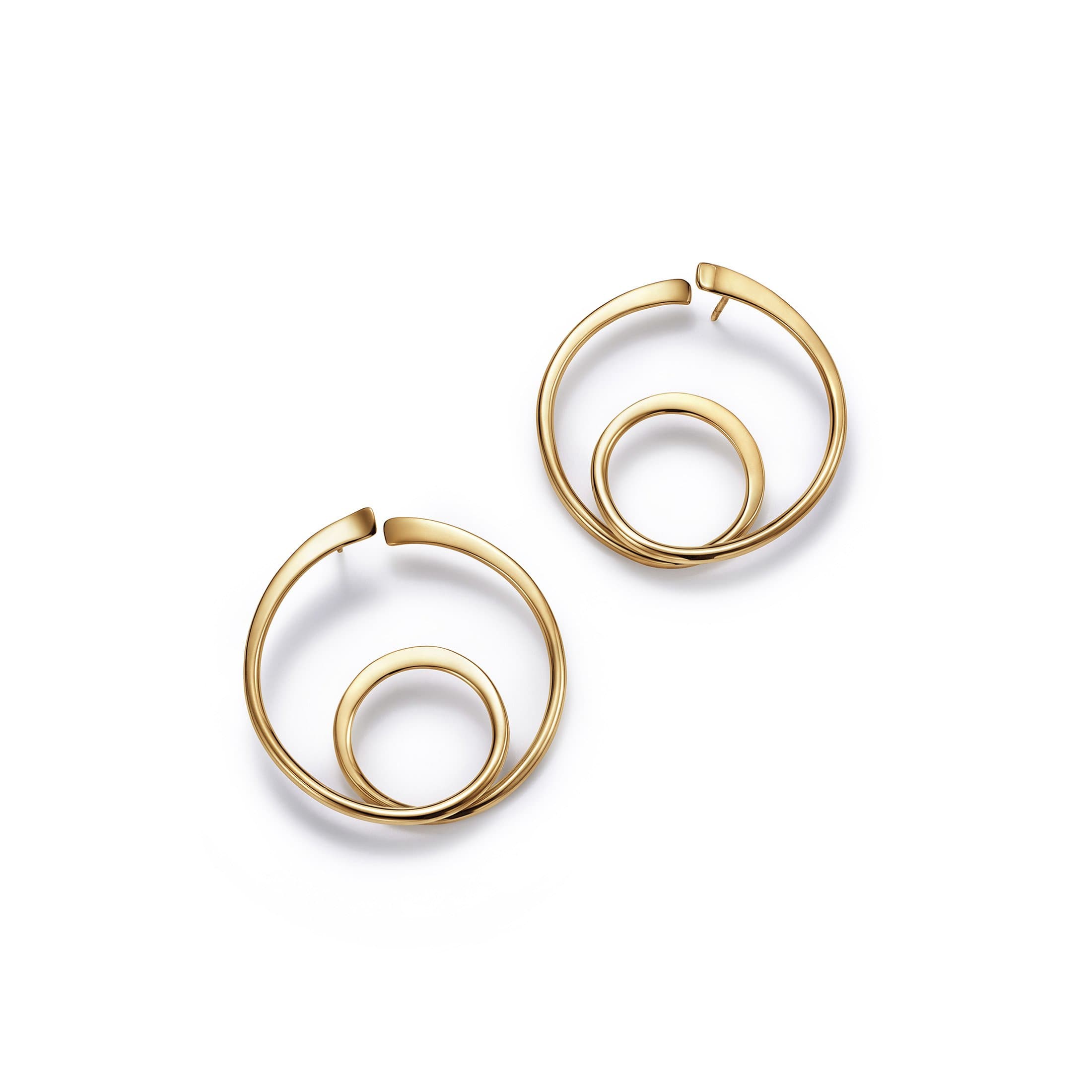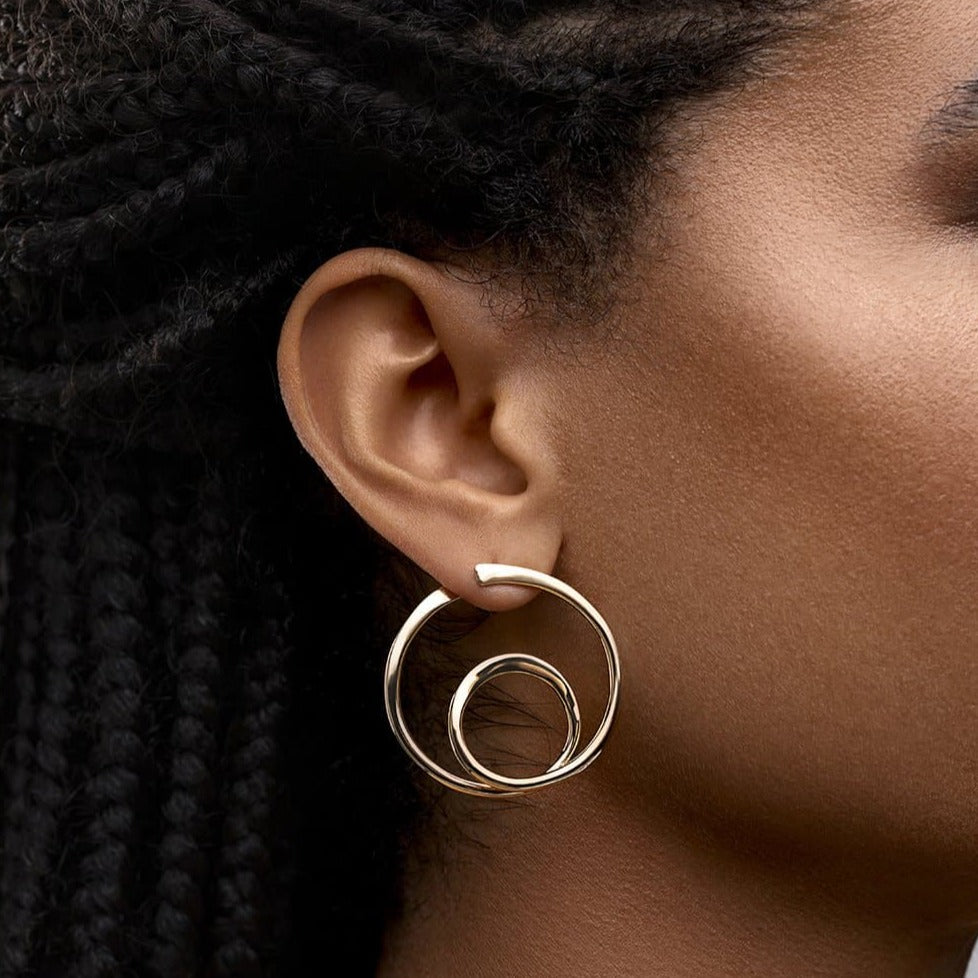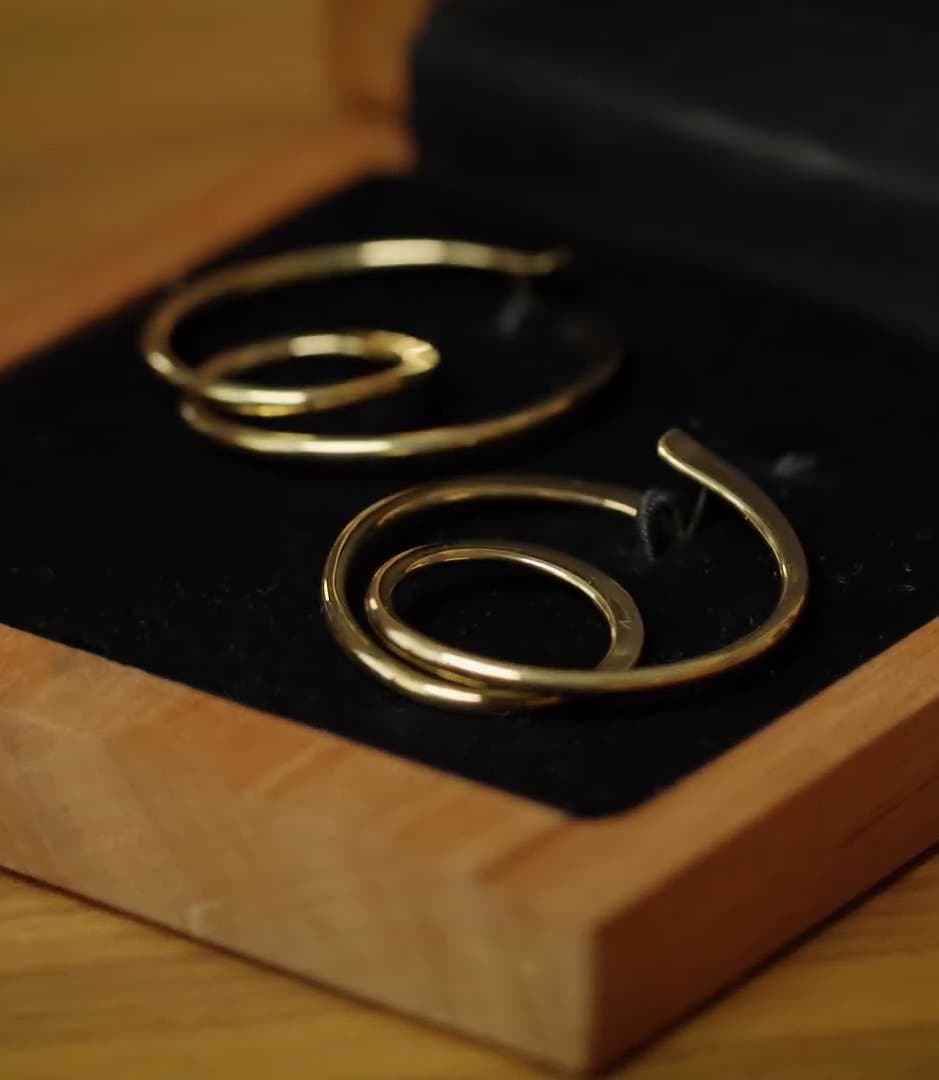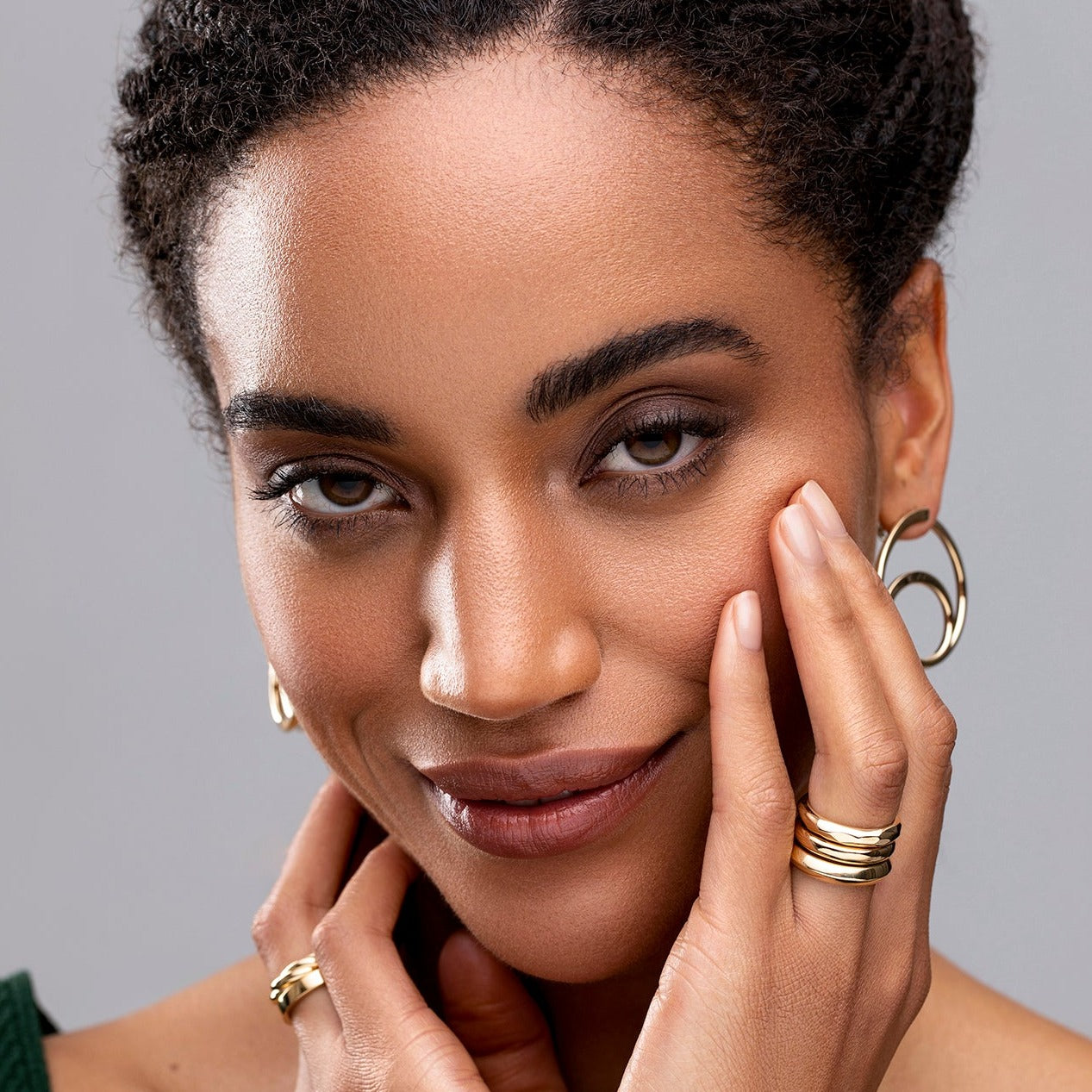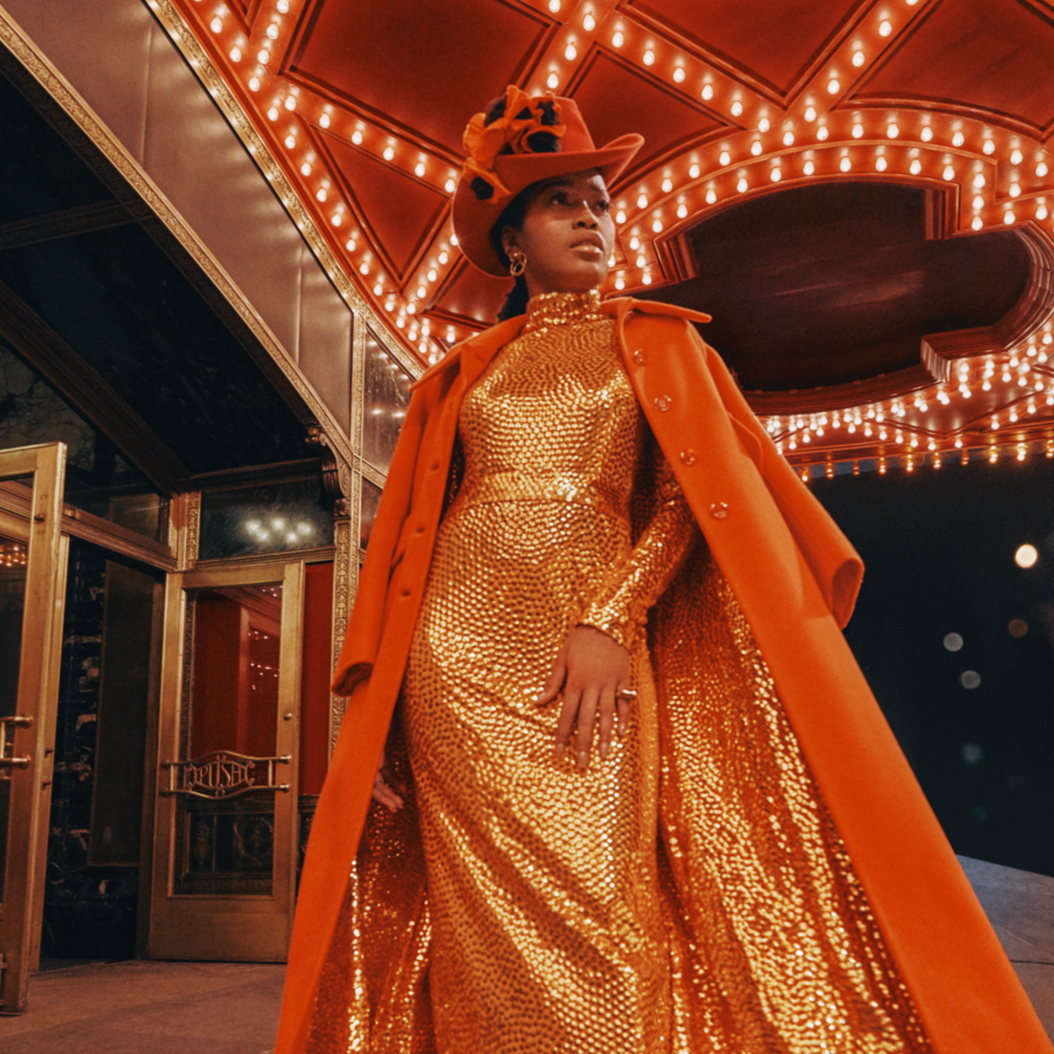 FEATURED ON KIKI PALMER FOR HARPER'S BAZAAR ONLINE
WHY CHOOSE RELEASE 05?
Be a Changemaker in Jewelry that is Bold, Iconic, and that Makes A Positive Impact
GIVES BACK


Jewelry with a conscious. Every piece of FUTURA jewelry sold, helps eliminate mercury emissions from entering into our food and water sources. Become a change-maker with your purchase, and help make our planet a safer, cleaner place for us all.
ETHICAL, SUSTAINABLE & TRACEABLE
Empowering miners with healthy and safe living and working conditions, stability, gender equality, no child labor, along with creation of wellbeing in the community and support for workers rights. From the mine to your finger, we provide physical traceability of the source of gold through the entire supply chain and creation journey.
RARE & COLLECTABLE


For the Art Smith collector, a rare golden take on this stunning earring design, and supports the Art Smith Estate.